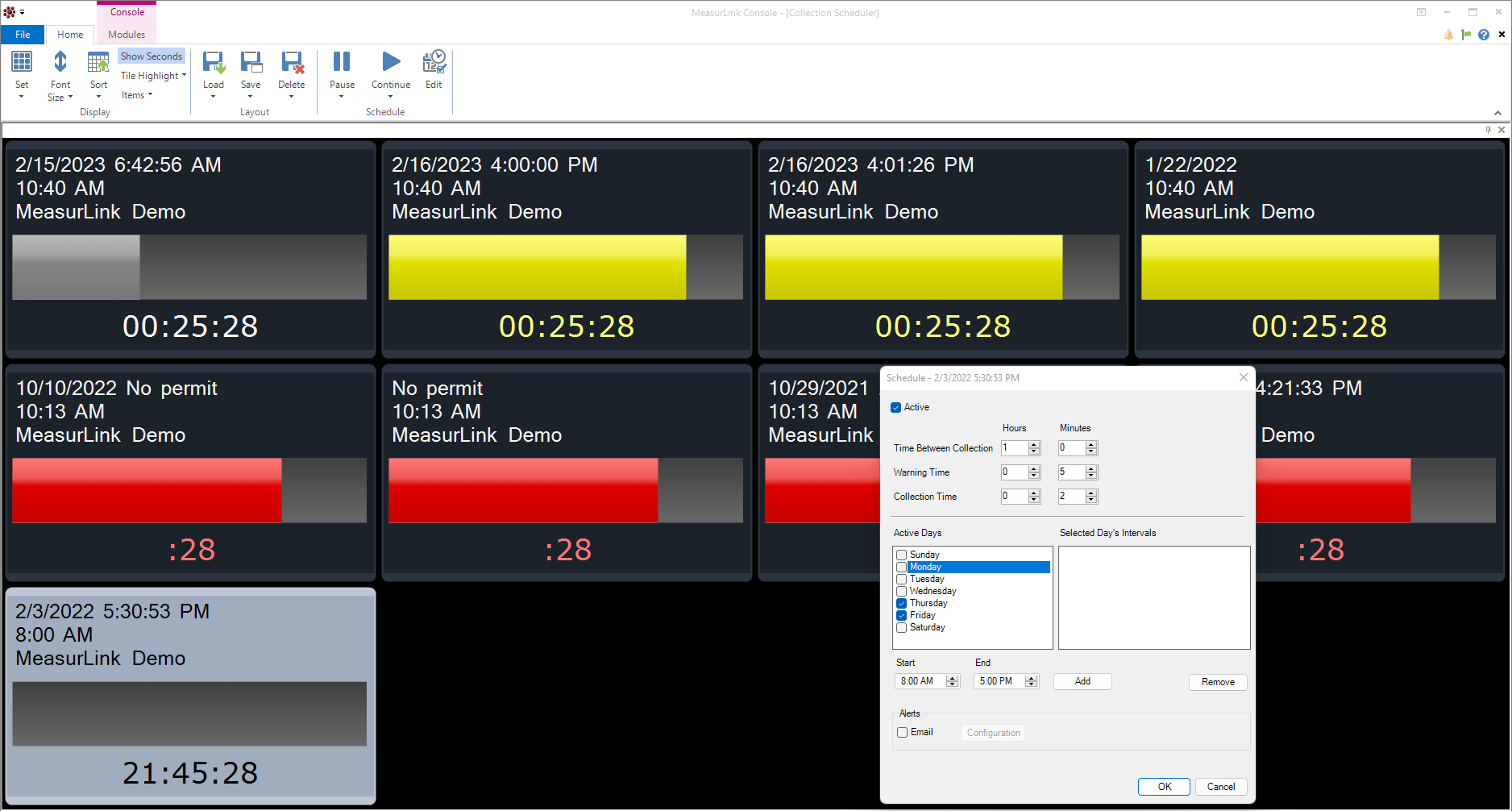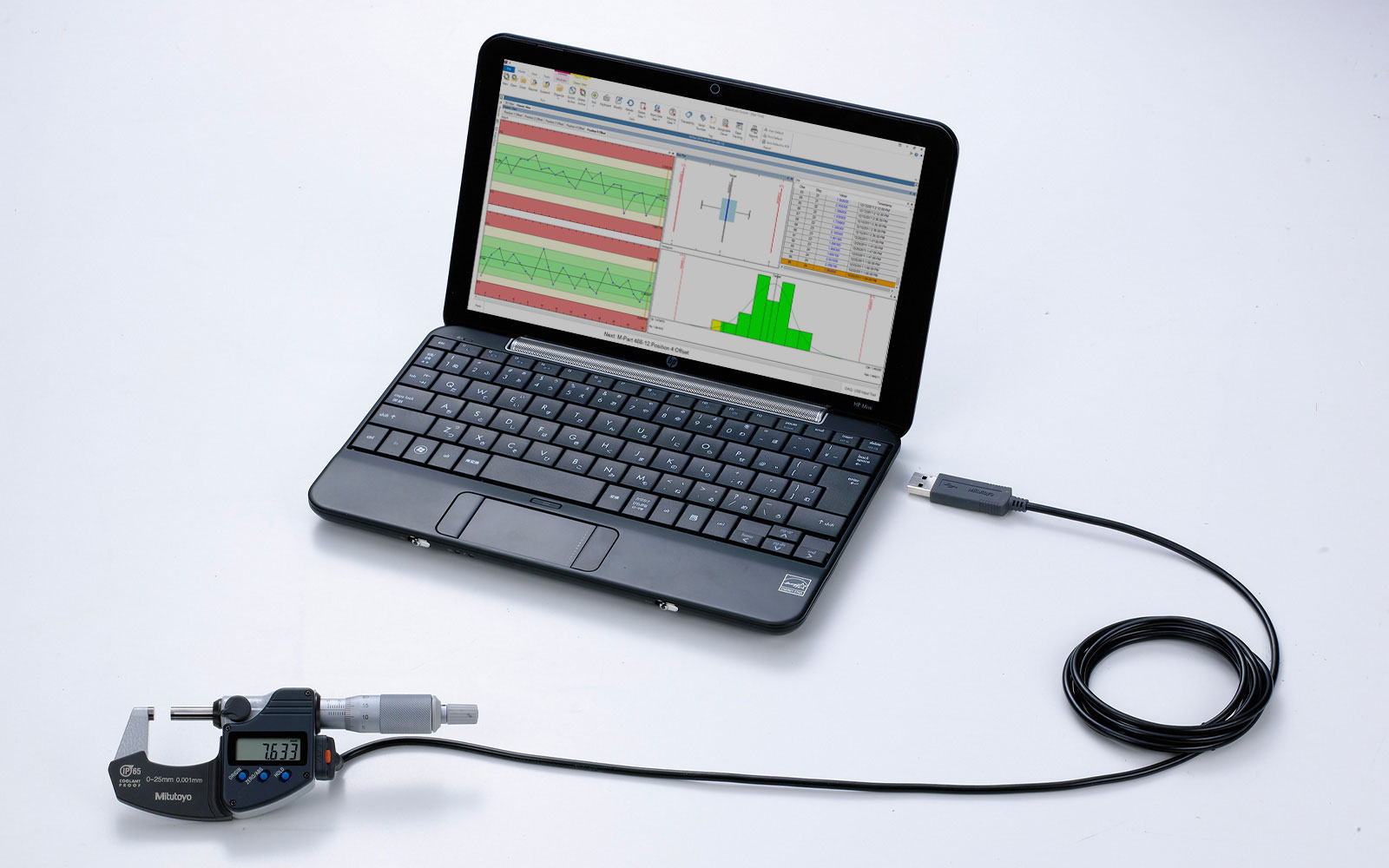 Keep critical measurements on track with MeasurLink Collection Scheduler. Designed for customers that manufacture and measure on a timed measurement schedule, Collection Scheduler works in conjunction with any Real-Time edition to alert operators when the next measurement is due with a colorful Andon display and timer. The perfect tool to keep measurements on-time for operators running multiple machines or jobs, the Collection Scheduler timer will reset as soon as measurements have been taken in Real-Time.
Supervisors can receive email alerts when measurements miss their assigned schedule or simply keep an eye on the entire shop-floor schedule using Process Manager's new Collection Scheduler view.
Features & Benefits
Click each feature to learn more.
Request a Free Demo
Discover firsthand how MeasurLink provides access to the insights and answers needed to make informed decisions quickly — and with confidence. Fill out the form below to get started.