Monitor data as it is collected in Real-Time. Process Manager provides managers with the perfect tool to organize and maintain a shop-wide quality program at a glance. Display snapshot windows of characteristics that are currently being collected in MeasurLink Real-Time. The data can be sorted by inspection station, capability or timestamp.
Learn More arrow_downward
Request Demo
Product Support
Download Brochure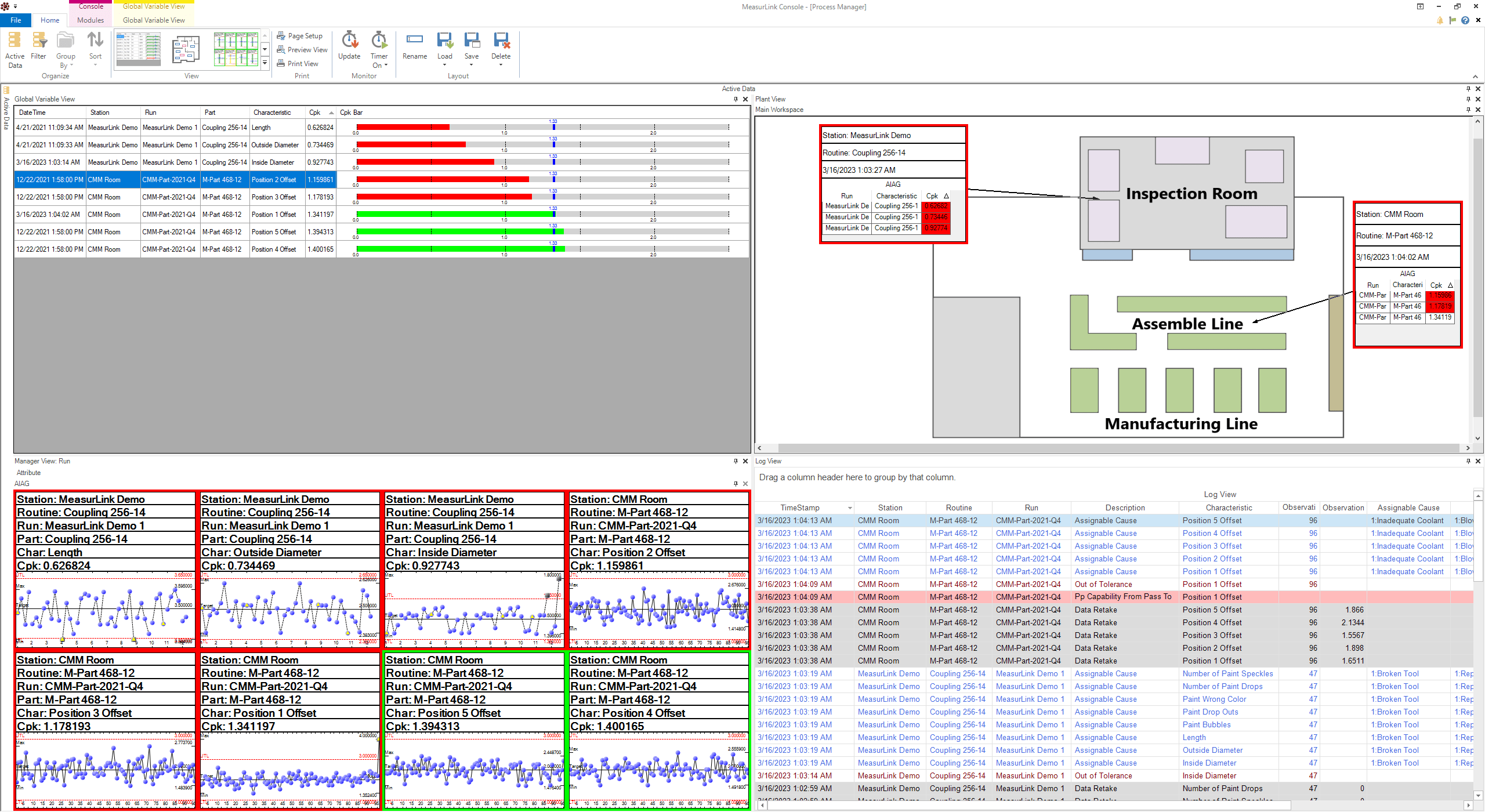 Easily see process information without walking from one inspection area to another by viewing current production across all machines. Show clients your quality operation for the entire facility.
Features & Benefits
Click each feature to learn more.
arrow_backward
Previous
arrow_forward
Next
Testimonials
Having the ability to monitor critical processes in real-time without having to continuously walk out to the inspection area is a real time-saver! Also the ability to look at assignable causes and operator notes when a process tilts towards an out of control state has saved a lot of scrap in production.
Testimonials
It helps defect reduction because the QC personnel can visually see where the process is centered, where it is going and the cause and effect relationship of assignable causes and defective parts.
Testimonials
I would buy MeasurLink software because it easily allows you to perform what I consider the most important function of SPC during data collection. By using process and product traceability along with notes, timestamps, and assignable causes, MeasurLink bridges the relationships between inputs and outputs so assignable causes can be eliminated.
Testimonials
MeasurLink is easy to learn. It reduces PC time and gets better reports to managers…outstanding user manual and technical support.